Efficiency Smart Provides Discounts on LEDs to help you save energy and money on your electric bill.
Limit 8 bulbs per customer at discounted price. While supplies last.
Available Greenlite ENERGY STAR® Certified Options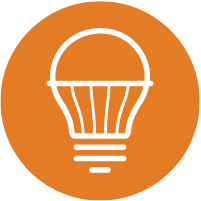 Standard LED Lightbulbs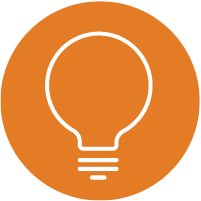 LED Globe Lightbulbs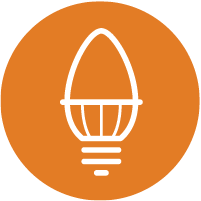 Dimmable LED Candelabra Lightbulbs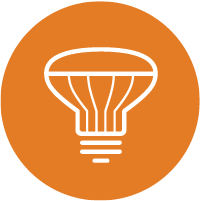 Dimmable Interior Flood Lightbulbs
Find a Local Retailer
Community
Participating Retailers
Bowling Green, OH
Main Street Ace Hardware, 136 S. Main St
Brewster, OH
Belloni Foods, 258 Wabash Ave. S
Clayton, DE
Fingertip Fantasies, 401 Main St.
Columbiana, OH
Columbiana Ace Hardware, 149 N. Main St.
Edgerton, OH
Edgerton Village Market, 210 North Michigan Ave.
Georgetown, OH
Applegate Pro Hardware, 104 S. Main St.
Haskins, OH
Or's Sunoco, 118 N Findlay Street
Jackson Center, OH
Jackson Center Pro Hardware, 112 E. Pike Street
Lakeview, OH
Downtown Discount Grocery, 155 North Main Street
Lewes, DE
Lewes Chamber of Commerce, 120 Kings Highway
Middletown, DE
Sears Hometown, 600 N. Broad Street
Milford, DE
Lifecycle, 10 SE Front St.
Gigante Supermarket, 209 NE Front Street
Minster, OH
Wagner's IGA, 257 E 4th Street
Kuenning's Western OH True Value Hardware, 4405 St Rte 66
Napoleon, OH
Kurtz Ace Hardware, 734 North Perry St
New Castle, DE
New Castle Historical and Visitors Center, 30 Market St.
Newark, DE
National 5 and 10, 66 E. Main Street
Oberlin, OH
Watson Hardware, 26 S. Main St.
Painesville, OH
Harry's Food Mart 1, 33 Walnut Street
Harry's Food Mart 2, 161 Richmond St.
Painesville Furniture and Carpet, 83 S. State St
Seaford, DE
The Open Cupboard, 630 W. Stein Hwy.
Smyrna, DE
Smyrna Cards and Gifts, 16 S Main Street
St. Marys, OH
Moran Refrigeration, 820 S. Wayne St
Pantry Pride, 1550 Celina Rd
Versailles, OH
Versailles Ace Hardware, 337 Marker Rd.
Wadsworth, OH
W.S. Bicksler Electric, 114 High St.
Buehler's Fresh Foods Wadsworth, 175 Great Oaks Trail
Wapakoneta, OH
True Value Wapakoneta, 811 Defiance St.
Wellington, OH
Farm & Home Hardware, 120 South Main St.